Our buses
We have plenty of different types of buses to cater to the needs of our clients.
Those clients who need mini buses for charter needs will find Toyota Hiace which is available in the 11/13 seater configuration.
Clients seeking medium sized buses will be offered either Toyota Coaster or Mitsubishi Rosa. These vehicles are availabler from 19 to 24 seater configuration.
Clients seeking big coaches will be offered Coaches in the 40 or 45 seater option.
For clients seeking even larger buses, we offer coaches with 59 seat capacity.
These are some of the available buses for Bus Charter. If you wish to make a booking, you may do so at the Trip Booking or Hourly Booking form.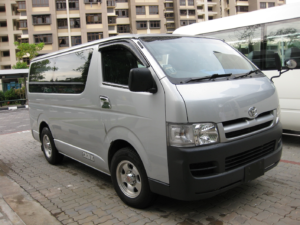 11 Seater Toyota Hiace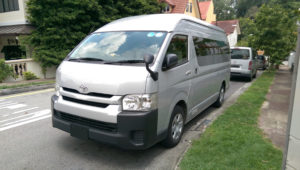 13 Seater Toyota Hi Roof
23 Seater Toyota Coaster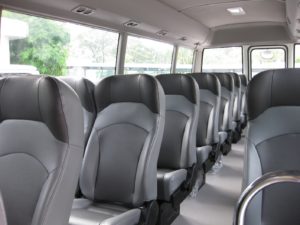 Toyota Coaster Interior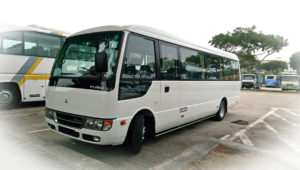 24 Seater Mitsubishi Rosa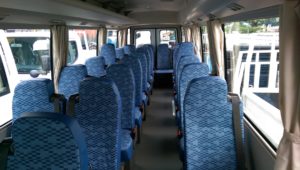 Mitsubishi Rosa Interior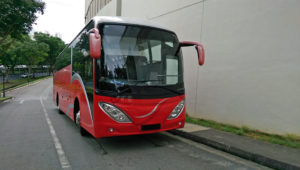 59 seater Jumbo Coach
Jumbo Coach Interior Seating Arrangement